About Us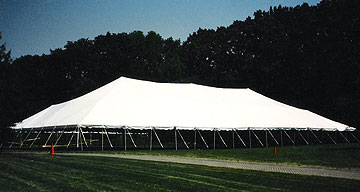 We at Connecticut Party Rentals would like to take this opportunity to introduce ourselves. We are a family owned and operated rental company and have been in business for over thirty years. Our large inventory of more than 200 tents ranges in sizes from 10x10 to 100x250 feet. We take pride in the high quality and wide variety of tents we provide our clients, along with the best rates in the industry.
Our expert and efficient installations separate us from our competitors. We work 7 days a week, from early morning to late evening to accommodate your needs. Last minute orders are never a problem for us, as well as same day service.
Planning an evening event? Connecticut Party Rentals has three types of lighting to create the right ambiance for your gathering.
Planning a party in the colder months? We heat our tents providing your guests with ultimate comfort.
In addition to tent rentals, we offer a variety of tables, chairs, linens, flooring, dance floors, and staging to compliment your party needs.